Its becoming easier to list the states I still require for "Worked All States" which is a good thing!
I've noticed that I now recognize the call signs of the 'regulars' on 40M digital modes & have taken to using Olivia and Contesta when the opportunity presents itself to contact different people.
The going gets harder now and some of the states are small, with less people, or sparsely populated ... with less people. Less people = less hams and a small possibility of contacting those remaining states.
Still, it makes contacting the remaining states all the more satisfying when I get to cross them off the list.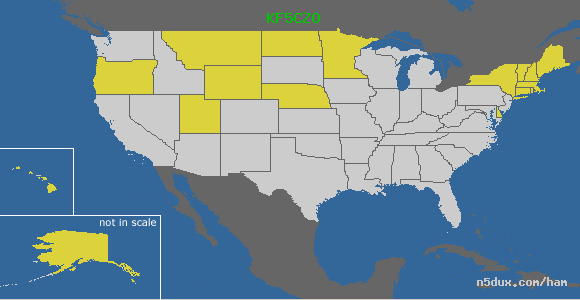 The states in yellow are those I still need to contact ...